INTERNATIONAL JOURNAL OF ENGINEERING TECHNOLOGY RESEARCH & MANAGEMENT
                                         Impact Factor (SJIF) :6.736 ||  IJETRM ISSN:2456-934
 
Download ijetrm manuscript template   (Check on Right Section under downloads menu)
Submit your manuscript at ijetrm@gmail.com
Acceptance Notification: Within 24 hours
Online Publishing: Immediate (after review)
Publication Fee: Rs. 800/- (Indian Author's)  & $45  (Author's out of India)
No author limit, No page limit
E-Certificates: Immediately after publication
DOI number provided after publication
24*7 Authors query or problem resolving system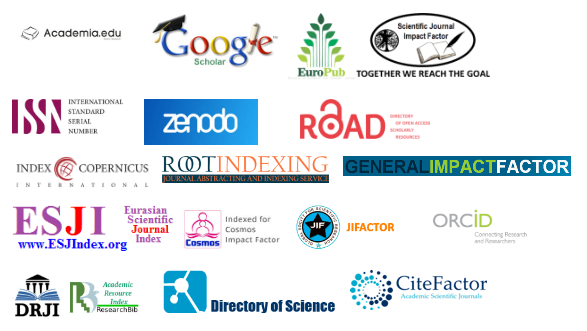 Journal ijetrm established in 2017 is an open access, rapid publication, peer-reviewed international journal. The journal published more than 500 quality research papers with frequency of monthly basis (12 issues per year).
Journal published original and quality articles work from all areas of  Engineering and Management which includes Electronic Engineering, Computer Engineering, Mechanical Engineering, Business Engineering, Management Economics, Finance, History, Computer Science, Sociology, Civil Engineering, Accounting, Human Resource, Management, Health Care Management, Rural Health, Entrepreneurship, Chemical Engineering and so on.
In order to get published with us, you need to make sure that your research paper is one hundred percent unique and plagiarism free. One should take care of the fact that research paper submitted to us is not submitted anywhere else. Clarity of research topic and facts to support your research should be embedded in the research paper.
While submitting the paper you must have to keep in mind that our instructions are followed diligently. Publishing with us will open new ventures for you and also help you in establishing yourself as a researcher. So, just submit your abstract and get yourself a place in the international journal.